Bio
On April 13, 2019, Jeffrey Neuhauser's long-time dream of starting a band was finally realized. On that warm, humid spring Saturday, The Back Beats got together in a house in West Little Rock to rehearse 10 vintage rock 'n roll songs. Over the course of 3 hours, it was clear that there was good chemistry and that this group  had the potential to create great music. The Back Beats were born! Over the next 6 months they worked very hard to put together a set list of hard driving, energetic rock 'n roll songs characterized by tight rhythms, catchy melodies, tasteful riffs, and strong vocals 
But the story of the Back Beats really began several years ago when Jeffrey heard Sonny Burgess and the Pacers play old time rock 'n roll on South on Main. This group of 80 something year olds were the real deal. They recorded with Sam Phillips at Sun Records in the 1950's and toured with Elvis, Jerry Lee Lewis, Carl Perkins, and Roy Orbison. Jeffrey was blown away by their energy and musicianship. It was like being transported back in time. This is where the idea of forming a band that recreated the original sound and vibe of vintage rock 'n roll started. He wanted to form a band that would be like a musical time capsule; like somehow going back in time and listening to a garage band from the mid 1960's perform.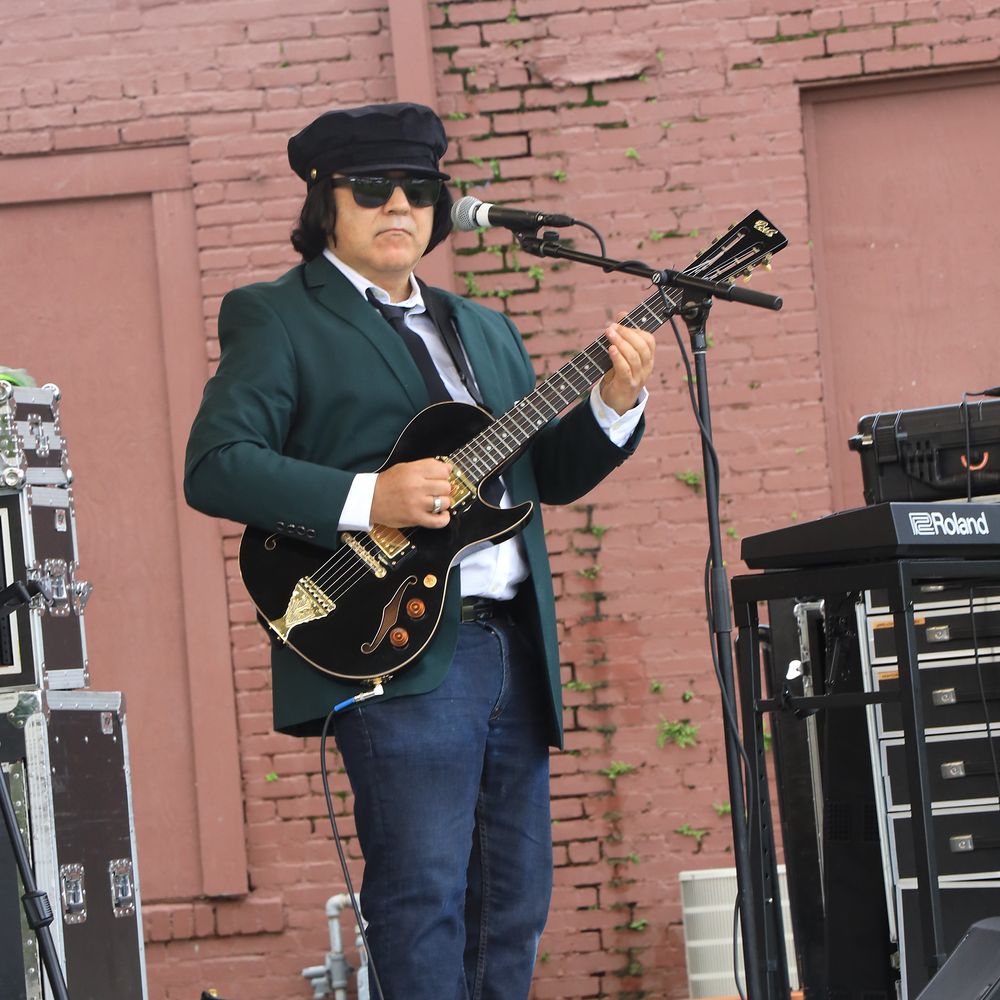 Jeffrey Neuhauser
Guitars, Keyboards, Vocals
As a young guy in his hometown of Somerville, New Jersey, Back Beats guitarist/keyboardist Jeffrey Neuhauser had six years of piano lessons and then decided to take up guitar. He bought his first one for $50 and took lessons before heading off to college in Philadelphia; there, he studied guitar for two years, learning much from some of his fellow college students, and played in a classic rock band before entering medical school.
Because he'd been away from the piano for several years, Jeffrey jumped back in with jazz and blues piano lessons from popular Philly musician Russ Faith. Then it was off to the University of Oklahoma where Jeff completed a fellowship in cardiac electrophysiology.
Over the years, Jeffrey has studied guitar, keyboard, and voice at Berklee College of Music, and attended workshops at Davis and Elkins College as well as the Pinetop Perkins Foundation (led by Ann Rabson, Erwin Helier, and Daryl Davis). Jeffrey also studied blues guitar with Bob Margolin, who played with Muddy Waters, and piano with gifted Memphis pianist Nat Kerr. Currently, Jeffrey studies blues and jazz piano with Bruce Katz, a member of The Blues Hall of Fame and former member of Greg Allman's band.
With a love of rock 'n' roll and blues, Jeffrey decided to pursue his lifelong dream of starting a band that would faithfully recreate these vintage sounds: The Back Beats were born!  As Jeffrey often says, "playing music should be fun. If it's not, then it's time to do something else!"  When Jeffrey is not playing music he's busy as an attending Cardiac Electrophysiologist in the Baptist Health System in Little Rock.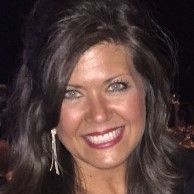 Ginifer Fox
Vocals
Vocalist Ginifer Fox grew up in the heart of rhythm and blues country, southern Mississippi, amid a family of musicians, including her father, a New Orleans jazz saxophone player. Ginifer frequented the stage, from the church choir to weddings, performing melodic harmonies with her talented mother and two sisters. She gained more performance experience as a teen, expanding her stage from small community events and local theatres to performing as a vocalist/dancer with a traveling competitive company, The Showcase Performers.
Ginifer and her husband John settled in Cabot, Arkansas, where they've enjoyed raising their two beautiful daughters, Ginaley and Gaunne. They all share a deep love and passion for music of all genres and often find themselves attending concerts together as a pastime. Her love of soulful sounds and the stage lead her to The Back Beats. When Ginifer's not performing, she's still reaching the hearts of many as she continues her career in the cardiology industry and lives by the ever-so-true saying "Music is life, that's why our hearts beat."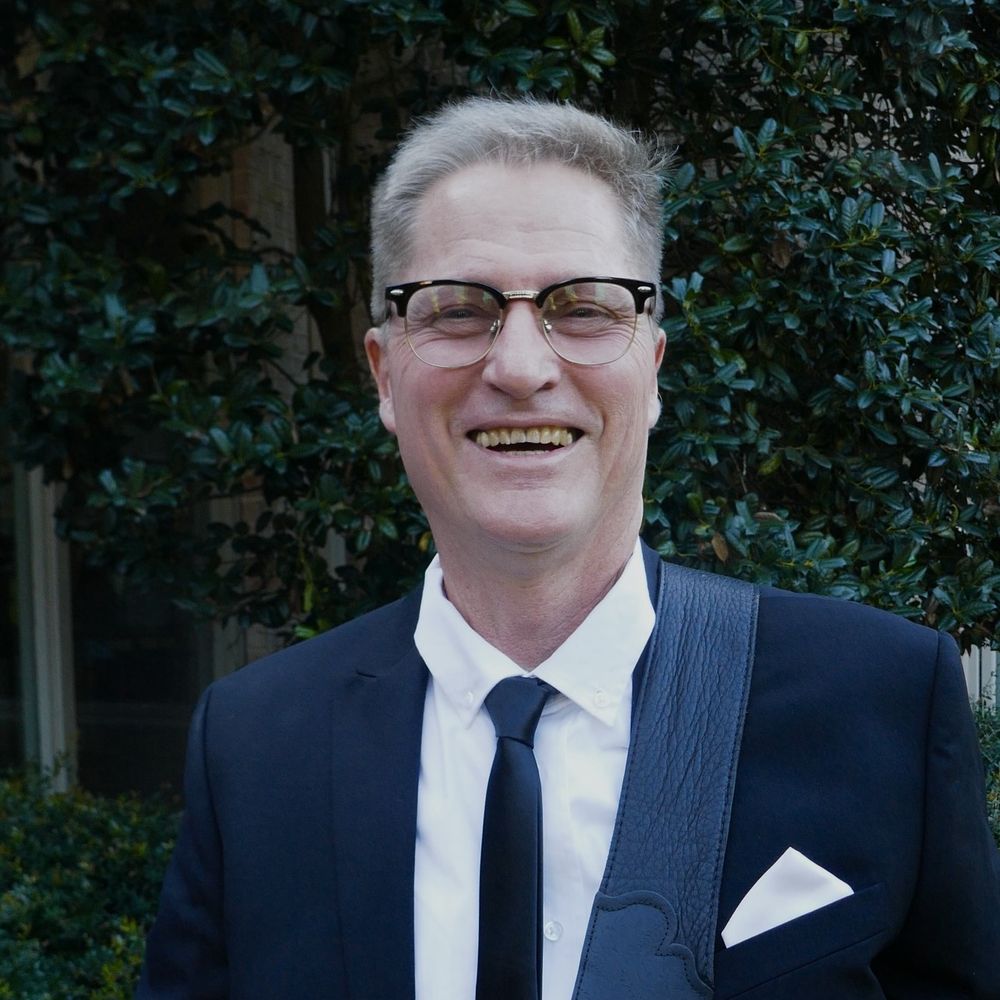 Scot Johnston
Lead and Rhythm Guitar, Vocals

Scot is a native Texan but grew up in Little Rock, graduating from Little Rock Hall in 1974.  He went on to study chemistry at UALR before discovering computer programming.  After finding an opportunity to get into that field professionally, he advanced up the ranks from night shift operator to systems software engineer where he wrote machine level code for operating systems.  Eventually, he took that experience over into the business side and spent the second half of his career in technology sales (Dell/EMC/IBM).

Growing up in Little Rock, he listened to its AM radio stations.  Top 40 (KAAY), R&B (KALO) and funk (KOKY) stations set the framework for an appreciation of a broad range of styles, but KAAY's Beaker Street program pushed Scot towards album rock which was and is a main contributor to his playing style.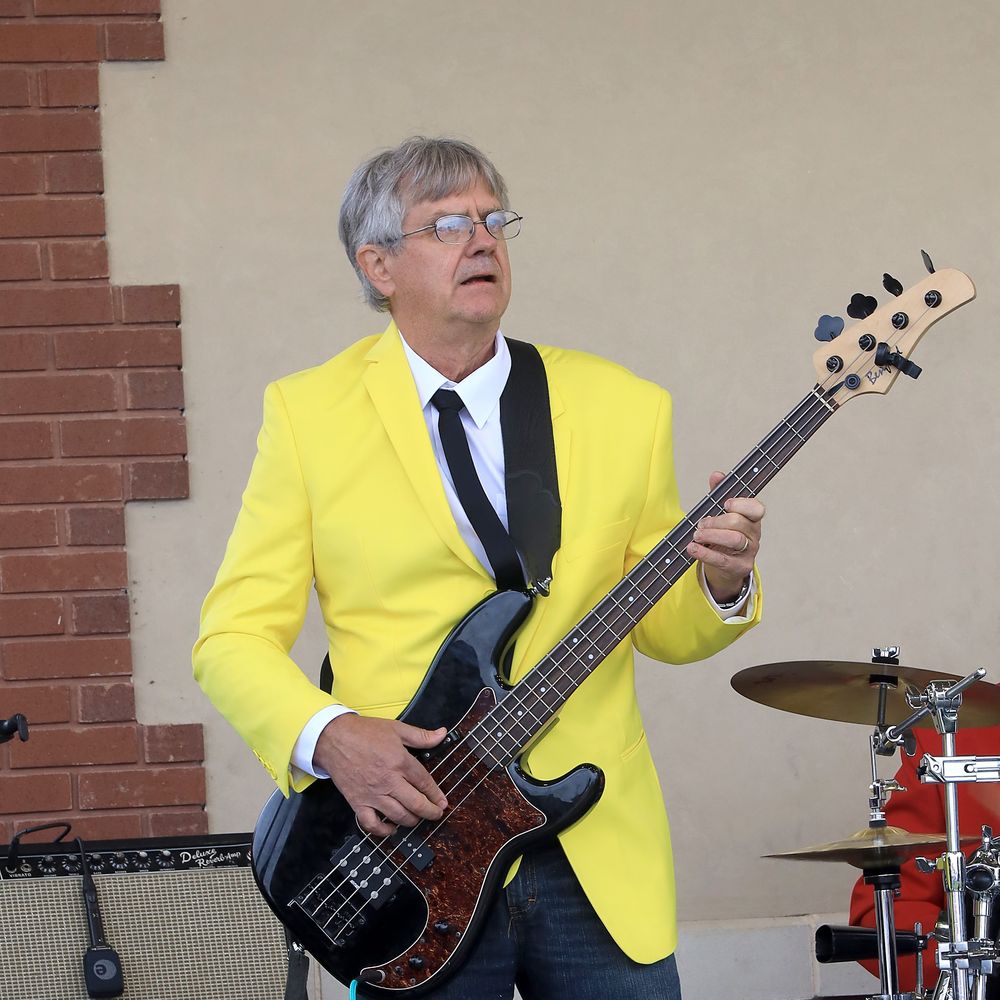 Bruce Benson
Bass Guitar
Bruce is a northern transplant.  He grew up in the frozen tundra of Wisconsin as a Packer fan and shareholder.  He moved to Arkansas to thaw out.  Once in Hot Springs Village he immediately looked for a band to join.  His first band featured Jim Cozad, who was his link to the Back Beats.
 
Bruce spent 20 years working for the phone company and has been a telecommunications consultant since then.  He spent many years on the road and decided to buy a mandolin to avoid the tedium of endless hotel rooms.  That was where his musical journey began.
 
Bruce has tried different instruments over the years besides the mandolin including guitar and ukulele.  He concentrated on the bass because, "It has four strings and I have four fingers.  I think I could figure this thing out."  The bass turned out to be a good fit, as did the Back Beats.  "Rockabilly, early rock and roll, and British invasion music is the greatest music and I am thrilled to be able to play it."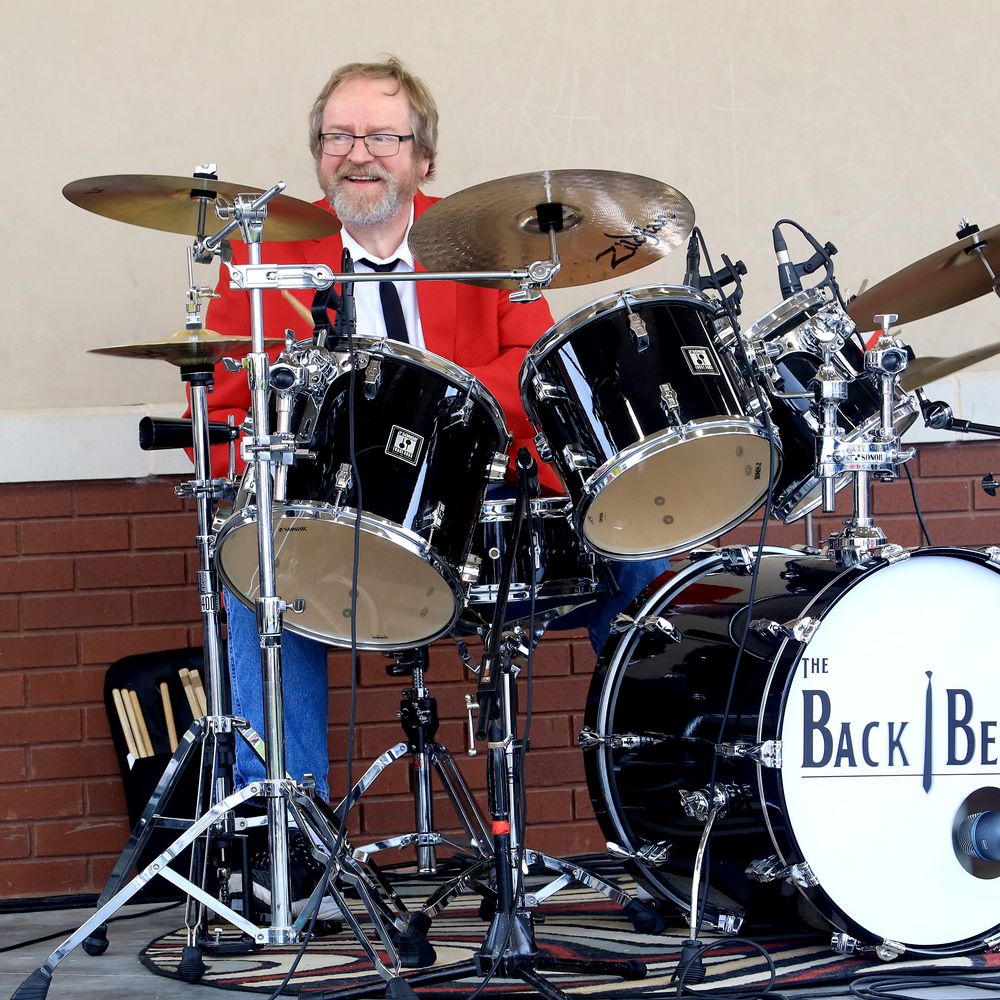 James Moses
Drums, Percussion, Vocals
Drummer James Moses, a native of Shreveport, La., is professor emeritus of history at Arkansas Tech University in Russellville, AR, where he taught modern American history for 22 years. Though no longer teaching, James still enjoys writing in his retirement.
Trained in trombone and low brass, James always had an affinity for the drums, going back to his high school garage band days in the 1970s.  He has been an active drummer for many years, and when his good friend Jeffrey Neuhauser asked him to help realize his vision of a working classic-era rock 'n' roll band, James eagerly joined The Back Beats.  To help him lay down those sweet, classic rhythms, James plays Sonor drums outfitted with Remo and Aquarian heads, Zildjian K and A series cymbals, and Meinl hi-hats.